Expert's Opinion
Independent consultant for alpine natural hazards, risk analysis, safety concepts, snow and avalanche problems, permafrost, remote instrumentation, warning- and alarm systems.
Consulting in avalanche dynamics: avalanche forces, speeds, runout.
LAWSIMTM: Intuitive software for experts. link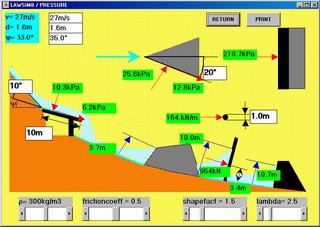 Process knowledge and experience enable us to perform state of the art analyses of avalanche dynamic problems. Expert knowledge in the fields of avalanche formation and avalanche dynamics allow us to design safety plans as well as early warning systems and automatic alarm systems.